So I attended the Edmonton international judo tournament on the weekend. I was in the 50+ -90 kg division and there were 6 guys. I won both my pool matches by ippon, one by throw (kosoto gari) and one by groundhold (kosoto again for wazari to kata kesa gatame). Then I had a semi-final against Clive Douglas, the same 6 dan guy from England I played last year with the same result - he beat me by yuko on a throw that could have been called either way. That put me in the bronze medal match, which I won with another kosoto, transition to mune-gatame and finally ude-garame.
Unfortunately I am having trouble with my video uploads so I don't have the video with Clive or my second pool match. Here's the first pool match, or at least the end of it, my son was having finger trouble: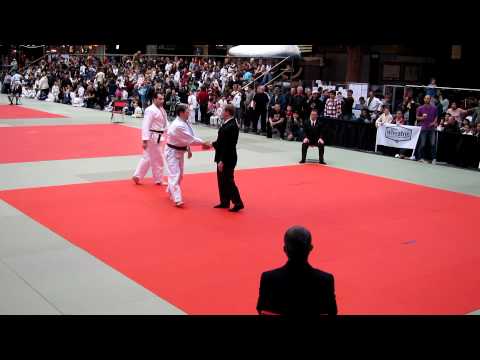 Here's the bronze medal match. Note the comedy with the ref. I take the guy down and she calls yuko. I'm thinking at that point as I'm securing the groundhold, "yuko?" Then she gets overruled and calls the wazari. A few seconds after that she finally notices the osaekomi and calls it. Then I get the lock and he taps pretty much right away and I back off, but she doesn't notice it. So I reapply fairly gently and look up to see if I can catch her attention but she still isn't seeing it. You can't see it but it was finally the corner judge who called it.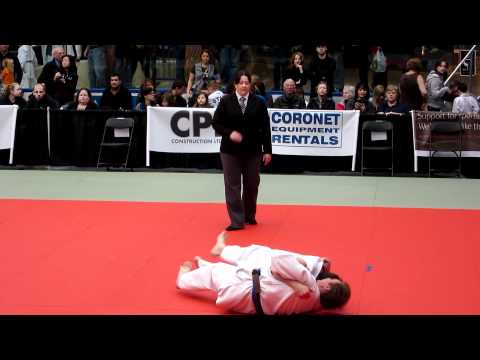 At any rate, I'm pretty happy with the weekend. There's a few things I need to work on including my grip fighting (if you saw the match with Clive you could see how badly I was outgripped) and posture (stop looking down all the time you idjit).