It is easy for us to observe gradual and or obvious deceleration and acceleration, a car braking, Usain Bolt flying out of the blocks etc... However, what is harder for us to observe is sudden and momentary deceleration and acceleration and indeed one being a consequence of the other.
When seeking to explain and illustrate this principle it occurred to me that some of the clearest and most accessible examples come from outside the world of Judo and occur in team sports such as Rugby. In Judo often the action is concealed by the clothing of the two players and the myriad of minute adjustments and split second action. However, in a sport such as rugby with a lone figure in a wide open space with a clear view of the uncovered legs and feet it becomes more obvious.
The most famous example of dynamic delay in team sports, to an Englishman, is rugby player
Jason Robinson
Dynamic delay Okuri ashi barai
my preferred method
of Okuri ashi barai you will find they both rely on dynamic delay.
Dynamic delay is, however, not purely applicable to ashiwaza although that is where most people encounter it and it where most people struggle with it.
Dynamic delay for Tai otoshi
I have had to slow this video down twice as much as normal because Adams is just so fast.
Adams starts moving his uke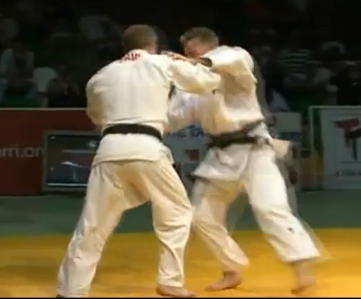 Adams then begins his dynamic delay sequence, he advances his left foot with an exaggerated forward step and visibly slows relative to his uke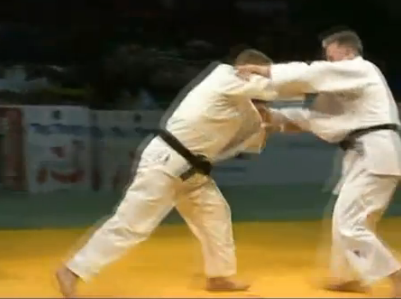 Adams then brings his trailing right foot to his advanced left foot in a
tsugi ashi type motion
Dynamic delay for O uchi gari
Hope this has been of use to you and as always comments, questions and critiques are welcome.