I found this footage of a tournament I was in in 2013, and I tought I could post it here.
Many gyms/dojos in this part of Italy (between Milano and Varese) have a Nippon Kempo course, and some years ago some instructors tought it was a good idea tho start "KMA", by wich they meant something in between Nippon kempo (that uses heavy protective gear, and has stoppages for ippons) and MMA. This is as far as I can tell the only tournament in this format to date. It uses face protectors and players were instructed to limit themselves in some situations (e.g. dont knee consecutively more than twice your opponent).
More or less half of the pratictioners came from nippon kempo, the others from random other styles (like MMA, kickboxing gyms etc).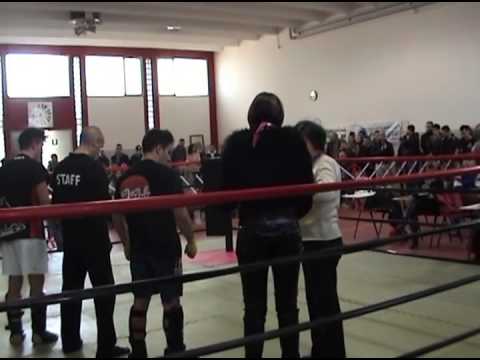 I fought at 1:13:31 (I'm the fatty that loses in the end, my opponent also was from Nippon kempo).
https://youtu.be/Q23OlWDZ1S8?t=1h13m31s