Been in Kyokushin for a couple of years now, currently 1st kyu, entered 4 tournaments and fought in a couple of mini-matches for experience.
My first ever full contact fight. Won I was 98kg at that time, opponent was 113 I think, can't remember, it was a couple years back.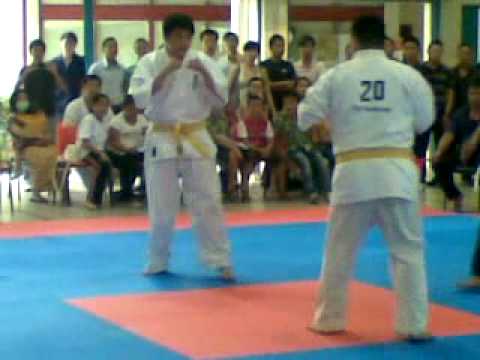 In my latest tournament, I got matched up with the Singapore representative aka, best Kyokushin fighter in Singapore (Gurkha Dojo) in my first match, which was also the first match of the day, so I lost quick and sat around for hours for the closing ceremony.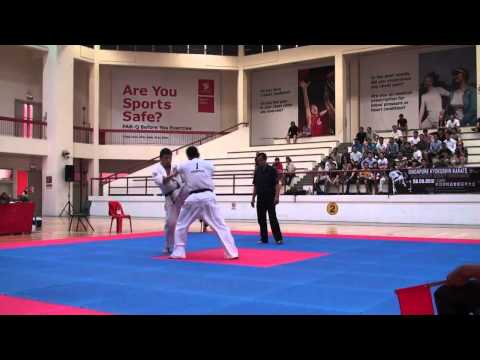 Latest "fight" I had was a friendly exhibition to let the Junior belts watch our competition style and it was the 2nd time I was fighting this opponent, great guy and strong as hell, made of muscle. Starting of the video is 2 kids in the first ever fight, fierce and unrelenting :D Too cute for words.