So I spent 14 years doing krotty, TKD, ke?po, and other above-the-belt tappiness before I found Seidokaikan where we spar according to Kyokushin rules. As a result I have very little concept of throwing low kicks as a worthwhile strike. For me I throw maybe three or four in a two minute round, and they're almost a trick. One of the reasons I'm shy about doing it is it seems like it hurts me worse than it could possibly hurt my opponent. Here is the result of one of probably the first five low roundhouse kicks I ever threw full contact: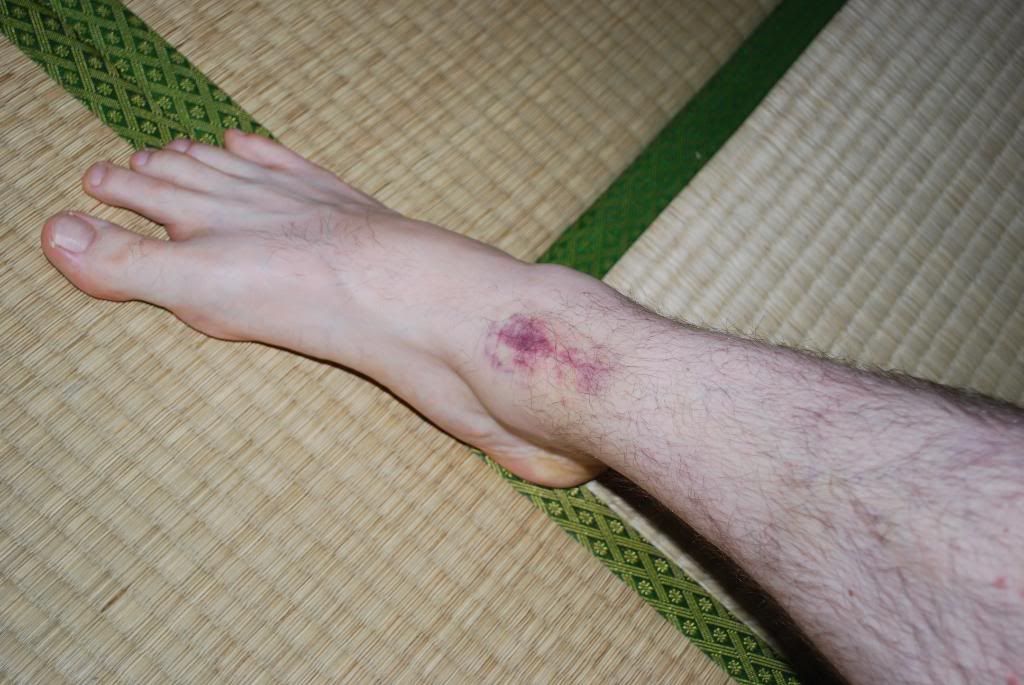 Of course since I spent so much time with no awareness of the existence of low kicks I didn't have a great idea of how to defend against them when I started. This color is brought to you by a guy they call "leg kick monster" at my dojo. I'm not convinced that blocking his kicks with my shin would feel much better than getting hit by them, but apparently the choice wasn't mine anyway: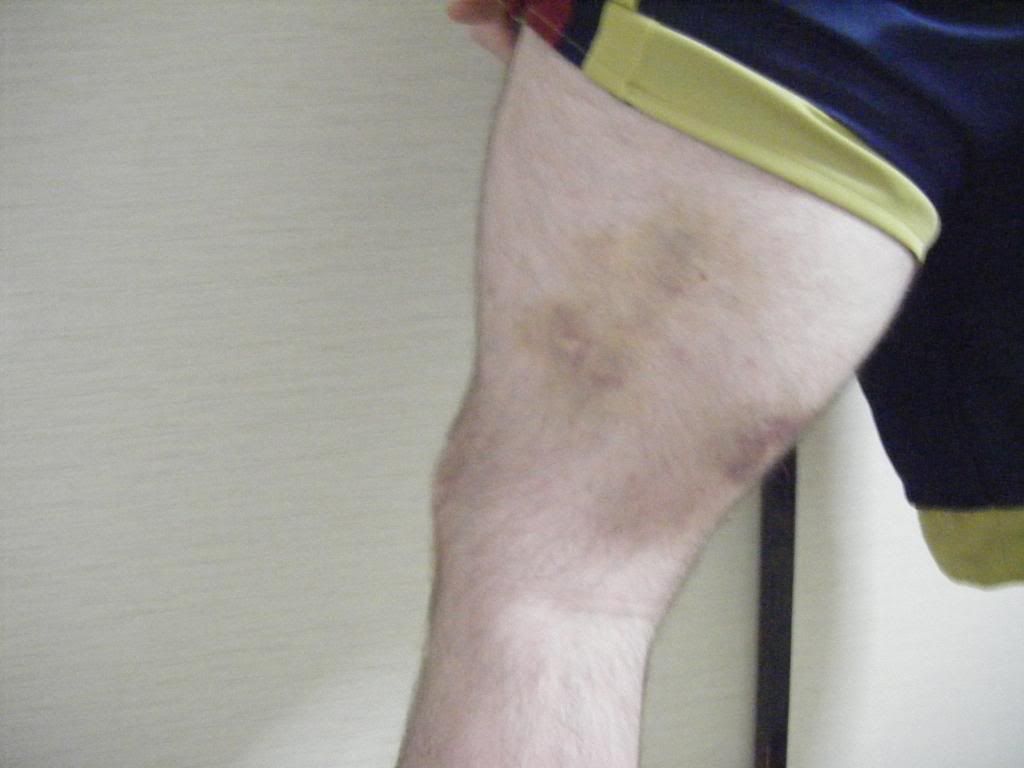 Oh, and just to show that I'm probably not as good as I think above the belt either:
I am beginning to think that if I had just walked in off the street with no prior MA training that I'd be better at defending my legs just because I wouldn't have 14 years of bad habits to try to compensate for.
At the moment my biggest problem is that after eating so many people's kneecaps with my shins I'm really hesitant to throw a kick that I know I'm going to come out on the losing end of. That hesitation slows me down just enough that I get blocked every single time.
So for those of you who have been doing leg kicks longer than I have, is this a common problem? If it is, what is the solution? Do I try to condition my shins on the heavy bag (which would mean time off to let them heal first I think) so that I can just sling my leg whenever I feel like it without fear? Do I learn to spot openings better? Do I give up and try to box my opponents? Oatz and Squatz until my legs are big enough nobody wants to bother with kicking them?