Arguably best known best for being repeatedly punched in the jaji by Keith Hackney in UFC IV, Joe Son was sentenced last month to 17 years in prison for his role in the torture and gang rape of a woman in 1990. (No, not related to Glenn Beck in any sense.)
Son is now suspected of killing his cellmate, a 50 year old sex offender who was serving a two-year sentence for failing to register. Prison officials have stated he is a likely suspect, and although they have not completed the investigation, they have not named any other suspects in the case.
For those in our audience who were born after UFC IV, and recently hit puberty under a rock, here's video of the fight that made Son's mark on UFC history: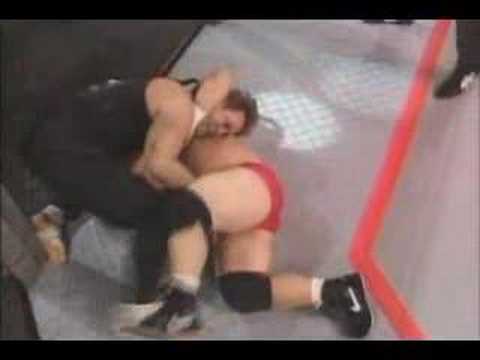 Given Son's criminal acts, we can only characterize the outcome of his UFC fight, in hindsight, as "Kenpo Karma". At the very least it was a high point for both Kenpo, and groin protector sales.