This thread is for a discussion of the Excuse Me Sir Step Away From My YouTube Videos....FOOMFOOMFOOMFOOMFOOM.
So, how long has Bullshido been making with the funny videos?
At least 3 years, far as I can recall. Thus far nobody....not even the family of KillDozer, has raise a stink about the PARODY of a video and pulled a CopyRight argument out of their Chunning ass and got YouTube to cocktuck as quickly as Sifu Justin Och. Yes, that SifuOch. He of the FOOMFOOMFOOM legend.
An example, of the video in its original form, ripe for Parody.
YouTube - Sifu Och Wing Chun Kung Fu - car self defense - basics
Fucking sakes, man....GEOGE LUCAS is less protective of his "Intellectual Property" and the ferocity you have shielded "FOOMFOOMFOOM" would make the robotic and frozen corpse of Walt Disney pop a cybernetic boner from deep inside the bowels of the Matterhorn, as if he just spied Elian Gonzalez.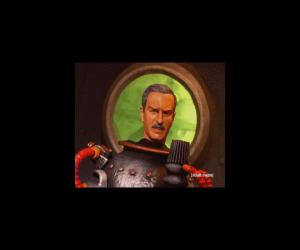 Please, share your recollections of This Truly Iconic Bullshido Character and any and all FOOM Macros.
Thank you, and goodnight.