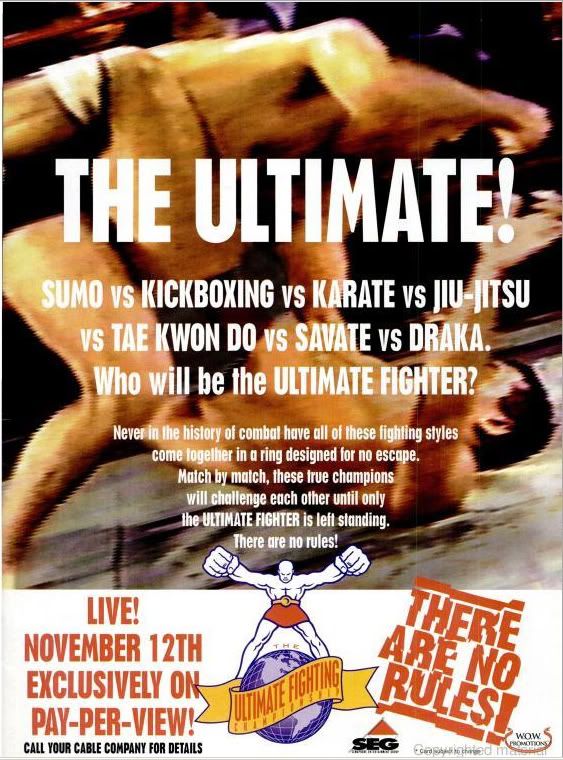 I've been meaning to scan this in for a while, but now that the whole print run of the mag is searchable on Google, I just grabbed it from there. Take a good look, 'cause this image is the birth of the sport.
Does anyone know who the Draka fighter was? It looks like he was replaced by Jimmerson, or Shamrock.
Does anyone remember which GIA fight the image comes from?