Didn't really know what forum to put these in, but I thought they were worth checking out.
In the back of comic books since time immortal, advertisers have pushed their crappy wares on impressionable young men, and occasionally women, in the hopes that these esteem-stunted individuals would fall for their BS - advertisers using martial art to scam kids were no exception.
Here's a collection of old martial arts advertisements from the 1950's - 1980's that would have made an excellent MABS investigation, had the interwebs existed back then.
Link:
http://www.mrdankelly.com/martialads.html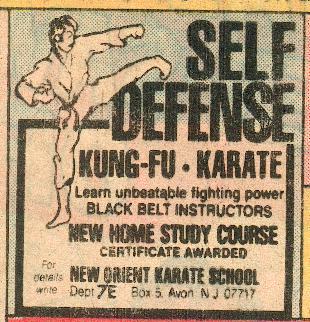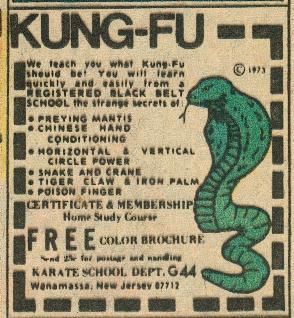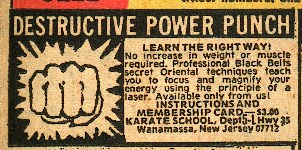 Link:
Check here for more.