Alright Fighters, Battlefields here, looking for y'all to check out my new podcasting series on YouTube called What Do You Fight 4? on my Fight4 Entertainment YouTube channel.
In this series I'll be speaking to a number of personalities from the fight game, some of you from here have already agreed to having a chat, including Phrost and Omega, happy to have a chat with anyone though as long as you have a Cam, Mic and Zoom account.
This isn't just a re-jigged Bullshido podcast, though, I have kicked it off with the owner and promoter of XFC Australia, Matt Walton, and have a huge range of guests already lined up, including:
International professional fighters - including UFC, One FC and other orgs, current and former
Regional fight show promoters
Australian and NZ up and comers
Muay Thai and Boxing fighters and promoters
I put a call out the other day cause I have been doing shit in the background with another channel that is gaining traction with music, but I'm more connected to the fight game so figured I'd put some energy there, and the response was awesome from across the world.
Anyway, if you want to watch this here, cool, but it'd be much cooler if you headed to YouTube, Liked the video, Commented about how much of a sick cunt I am, SUBSCRIBED and SHARED the series, that'd be dope AS FUCK.
https://youtu.be/AOiJYZycHvY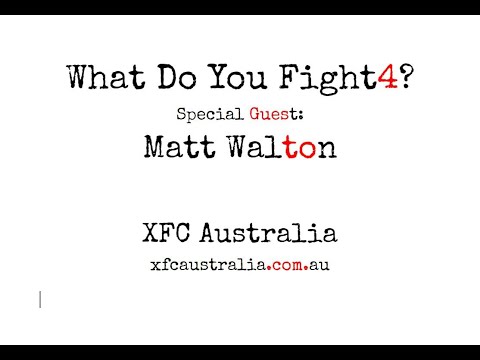 Or head to the Fight4Entertainment YouTube channel and watch shit from there.