While sipping on a 'claw and surfing the net, this bullshit showed up in my feed: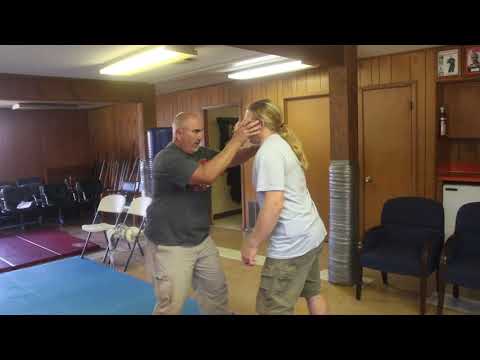 "Martial arts hall of fame" was triggering my bullshido sense and the lumpy shape of this supposedly elite warrior wasn't helping. With a bit of googling of Mr. Coy Harry I found his instructor page for something called Shen Chuan:
Grand Master Instructor: Professor Coy Harry


GM Coy Harry began his Martial Arts training with Mu duk kwan in Temple, Texas at age 8, reached green belt level, and fought in two tournaments.


He later began taking Matsukaze Karate at age 13 in Spring, Texas. This system was a combination of Karate, Judo and Hapkido with Chinese influences. Coy studied this art for two years under the instruction of Sensei Al Soloman. After leaving this system, Coy did not study a specific system for some time. During this time he worked out with friends from the local R.O.T.C. who were prior service Rangers and Special Forces. Also during this time he began instructing hand to hand combat from the Army manual to local cadets.
In 1994 Coy began studying Matsukaze Budo under Seneis Joe Lansdale and Terry Thoburn. While in Matsukaze Budo he earned the rank of 1st degree black belt in Matsukaze Budo, 1st degree black belt in Aikido, and 1st degree black belt in Maverick Kenpo. While studying Matsukaze Budo, Sensei Lansdale encouraged him to study other systems.


Taking the encouragement to heart, Coy began training in Arnis under Guro Hock Hochheim in which he earned the rank Advanced Level Two and a Basic Instructors License in Grandmaster Remy Presas's Combat Arnis. During this time, Coy also began the study of Kyusho Jitsu with Grandmaster Rick Moneymaker, and from personal research. Seeking further knowledge, he began studying Combat Hapkido under Grandmaster John Pellegrini in which Coy earned 1st degree Black Belt ranking.


In 1995 Shihan Coy began to study Chi Gong and its applications to the martial arts as well as to enhance his knowledge and health. In 1996 he taught Chi Gong to an elderly lady for a time who suffered from ill health.
That brings us closer to present times and to Sensei Coy's "home" school… In 1996 Sensei Joe Lansdale created Shen Chuan, Martial Science and Coy was promoted to the rank of instructor. Since that time, and the creation of Shen Chuan, he has been promoted to the rank of 8th degree Black Belt in Shen Chuan. He was also promoted to 2nd degree Black Belt in Combat Hapkido and 1st degree Black Belt in Daito Ryu Aikijitsu, U.S.A. under Sensei John Denora.
Well, uh, that's a lot to take in. The website for this school is
https://www.shen-chuan.net/
. There is a lot of wacky shit going on here and I'm surprised it hasn't shown up on Bullshido yet.