Some houses have basements (I never lived in one, though). Some houses, most often farmhouses, would have a storm shelter that doubled as a root cellar, or probably more the other way around.
As I'm from the generation that was scared to death of the commies dropping a-h bombs on the US, quite a few houses had real fallout shelters.
Other than that, you get into an inside room with a closet, or maybe the bathtub and throw a mattress over yourself...
Driving a way is a possibility if you see it coming, but if the storm is after dark, not a good idea. Even if you can see the tornado, there has to be a road headed away from it's path, though...
My hometown (Wichita Falls)...no, I wasn't there, I was in Houston visiting my Dad on spring break from high school.
https://en.wikipedia.org/wiki/1979_R...rnado_outbreak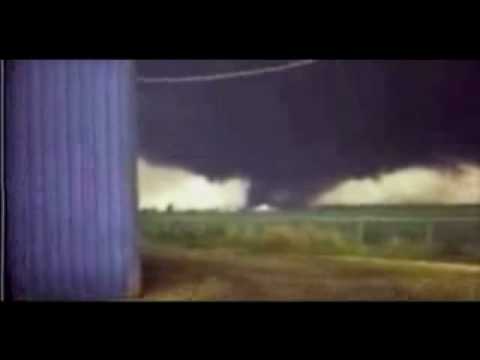 Then there was the one in 1964, when I was 2 years old. My Mom told me she stood in the back yard with me in her arms and watched this one. I think she even took a photo of it...
Dig the clothing and old cars...that oval window VW bug...