In addition to my black belt in BJJ, I also have a pretty deep love for Historical European Martial Arts. I am a Free Scholar Adept with the Historical Fencing Affiliates, and I've been teaching British Military Sabre and singlestick classes for a little over a year now. As such, I'm a member of a number of HEMA groups on Facebook. Today, one of the other members posted this video.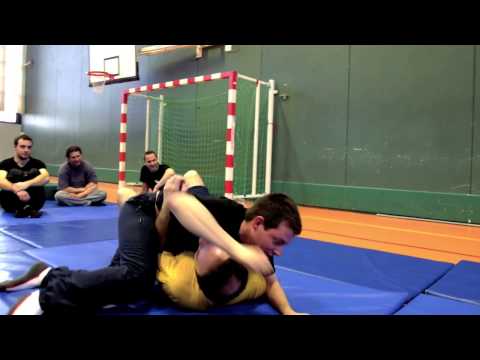 I tried to be as polite as possible, but I obviously couldn't give this video the encouragement that its presenters were looking to get. So, since I had to be all nice and cordial over there, I figured I'd bring the vid here for a more... liberal analysis.
This isn't the worst crappling that I have ever seen, certainly. But holy crap-- how can anyone think that this sloppy mess of nonsense is worth presenting?