I've done a lot of pussy strip-mall Tang Soo Do in my day, so I'm pretty sure I have a good understanding of how Taekwondo is trained at the common "kiddie karate" level. It's comically soft, with little combat or exercise value; against an untrained opponent of equal or slightly lighter size, the Taekwondo practitioner will typically have zero advantage and may even be worse off than if he studied nothing at all.
My automatic assumption is that Olympic-level What The Fuck Taekwondo training is better than this. From what I've seen and heard, Olympic competitors are usually athletic monsters even if they practice an ostensibly pussy sport like race walking; when you're competing against the entire world, it obviously pays to work really fucking hard. The question is, how does the intensity of top tier Olympic TKD training stack up against other combat sports such as wrestling, Judo, or boxing? I've seen high-level Taekwondo competitors get their asses kicked in K-1 and MMA, but that has more to do with the technical failings of the style when put in an environment where they can actually get punched in the face and taken down. What I'm asking is, what passes for "hard work" in the Olympic Taekwondo world?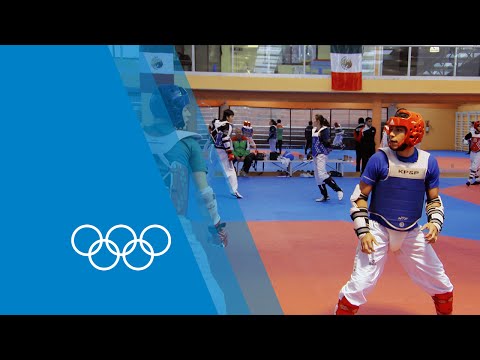 Also, how big is the talent pool for international Taekwondo competition?