We recently had my grandparents over for a family get together and after dinner Grandpa mentioned that his doctor back home had recently earned his black belt. "In what?" was my response. He was pretty sure that it was Jiu Jitsu. I really had my doubts and asked how he knew. "It was in the local paper," Grandpa continued. Grandma jumps in on the conversation and says she also read the article and that he earned his black belt in just six years and how come I still don't have mine after 15+ years of training??
Of course, now I'm POSITIVE there is no way this guy can be a legit BJJ black belt, so I just gotta find out who he is and what exactly is going on. Lo and behold, look what a little Google Fu turned up.... Dr. Ninja's black belt test.
I apologize for ever doubting my Grandpa. This dude is as legit as they come.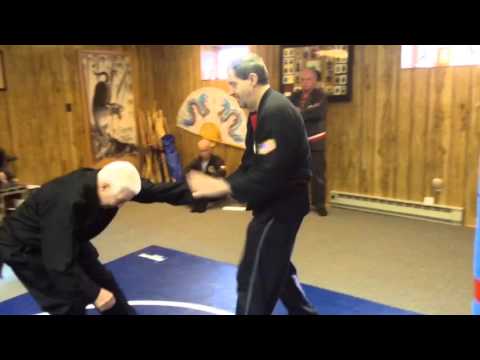 More shenanigans can be found here:
https://www.youtube.com/channel/UCMs...QFc1_eRnFTQ_Xg