So I went to a semi-contact (this means light gloves and shin pads) kyokushin tournament. It went slightly less horribad than anticipated. You may have many questions such as "why are your hands down", and "how can you suck so much". My answer is that I have no idea. Your brain kinda shuts off once punches start flying. No matter how much you have sparred.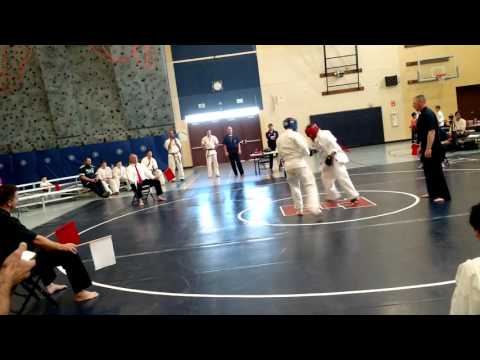 First fight I am in blue gear. I won this one. Not the cleanest of victories, but I'll take it.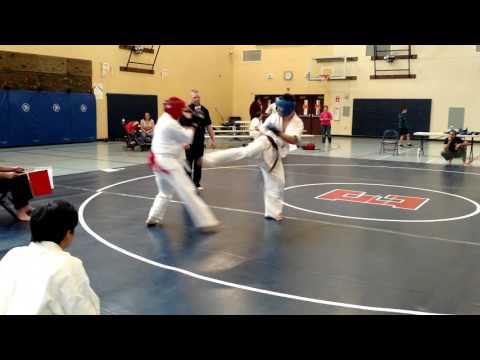 My second fight. This time in red gear. I am still gassed as fuck from fight one, and this guy is one of my teammates. He is A LOT better than I am. And larger. Because I got bumped up to middleweight!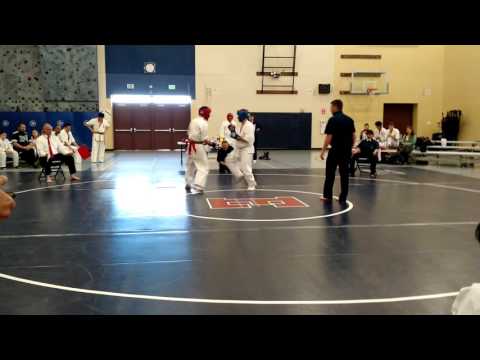 My third fight for 3rd place after losing in the semifinals. Yeah I lost, but I felt more comfortable and technically stronger (at least in the beginning) of this fight than I did in the fight I won.