But since Tokyo karate seems to be so popular:
Shorinji Arashiryu is a style of Okinawan/Japanese karate that was developed by Shihan Arthur Mark after 34 years of martial arts training. Shorinji Arashiryu is influenced by 3 main styles. They are Shorinjiryu Kenkokan as developed by Kaiso Masayoshi Kori Hisataka .(Seiki Kudaka in Okinawan dialect), Nanzen Kai, developed by Tamon Kashimoto, and Budo Taijutsu (Ninjutsu) as represented by Soke Masaaki Hatsumi (34th generation Grandmaster of the 9 schools that make up Ninjutsu). There are no fads, no gimmicks,no flavors of the day, no tiny tigers or little dragons, just good old school karate training like they did hundreds of years ago.
Penis.
http://nanzenkai.blogspot.com/2012/1...irst-blog.html
Well, it is 9:15 PM and today is my first official blog. This blog will hopefully contain some interesting topics as well as many opinions that may or may not be shared by all. Firstly the name Nanzen Kai is taken from My karate Headmaster Kaicho Tamon Kashimoto's style he created. I will be opening a dojo in the central New Jersey area very shortly. The training is hard. The classes are small and the atmosphere is one of great camaraderie. The Nanzen Kai style has been the same since it's inception. There are no watered down training methods. It is very old school. Like old Japan backyard training. We do not run with the current fads or trends. We train today like the masters did 100 years ago. There will be no tiny tigers or little dragons or camouflage belts. Also there will be no competitions that parents have to pay hundreds for or trophies to compete for. You are there for one thing and one thing only. To beat yourself. True Martial Arts is about spirit and to just keep training no matter what. I will give updates on the dojo's status. Anyway this should be enough for my first blog. Goodnight and OSU.
I remember when I first examined the Tokyo Karate web page a year or so ago, he only taught Nanzen Kai. But now it looks like he's decided to make up his own style, Shorinji Arashiryu.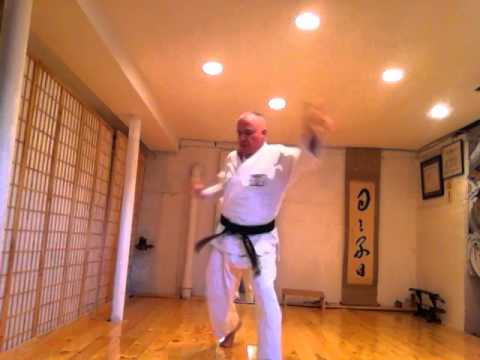 I can have all this PLUS ninjutsu.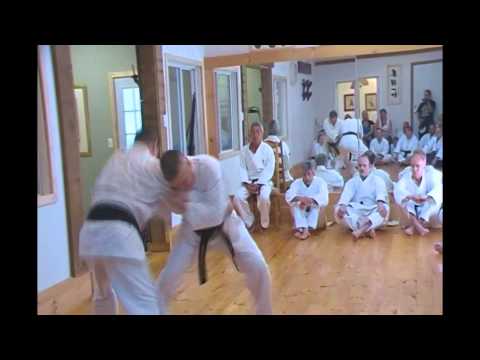 Wait, now I'm confused. Do they actually think they're fighting?