I was minding my own business, as you do, when this little curio dropped into my YouTubes: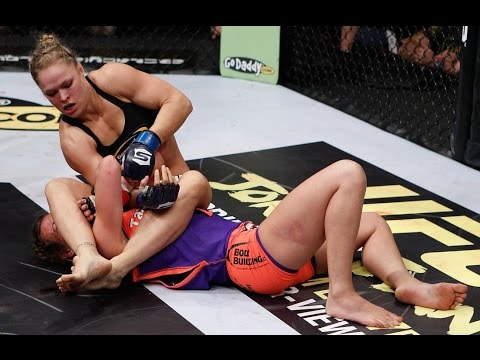 My initial reaction to this question is "no, she could not", and honestly the question seems symptomatic of the absurd hype train Rousey is riding at the moment. Even the interviewees seemed to be dancing around the issue and offering vague replies in the style of "yeah, she could probably do good, but, well, you know... but Judo is cool... Takedowns and stuff..."
Obviously, Rousey's good at tossing people on their heads and twisting their arms, but I'm not sure how much exposure she's had to the more esoteric guard-play of pure sport jits. Also, while WMMA generally doesn't have a very high skill level, contributing to Rousey's dominance in the sport, I'm not sure what the situation is in women's BJJ.
TL;DR: People theorize about how a big fish in a small pond would perform in a different, probably slightly bigger pond. Shenanigans ensue.