For the record, I am not a fan of the chun. Sure I enjoyed Ip Man the movie, but that's as far as it goes. Im currently doing boxing and kali at GAMMA owned by Sled Dog one of the founding Dog Brothers. Both are proven arts, both have their techniques pressure tested. I am enjoying the shit out of my training.
I have this friend though who trains not so alive Japanese arts(akijiujitsu + kendojutsu). Not a fan of either art, but it is his life he can do whatever he wants. He is enjoying the shit out of his training.
Recently, however he has expressed an interest in the chun and asked me if I wanted to try a class with him. Since wing chun empty has a resemblance to kali empty hand i'd figure that I'd feel right at home trying out that one class with him. So I google'd WC schools in my area and came across the following video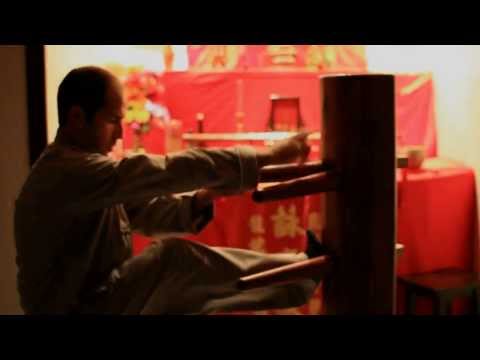 The video starts off as one would expect a wing chun to start then at about 1:53 we see sparring, with mma gloves on. The contact seems to be very light. Definitely lighter than what I do in boxing, I guess that's a step in the right direction? Is this typical for wing chun sparring? I thought most chunner don't spar? Does hard wing chun sparring exist? Would it be polite for me to ask one of their students to test my boxing "skills" against their Wing Chun "skills"?