Well I was looking at random videos on youtube because insomnia, and I cam across these gems.
First, we have Combat Tai Chi. This video gives such advice as blocking snap kicks with your forearm (a great way to have your arm broken) and dropping your head really low in the name of pushing someone in the chest (a great way to take a knee to the face).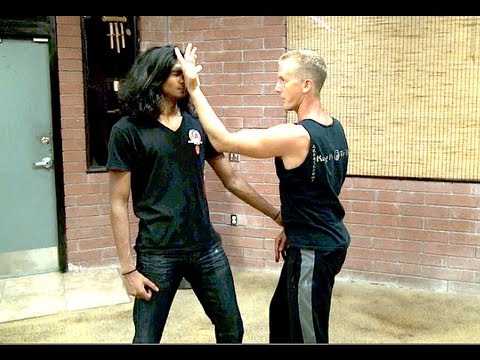 I actually want dale to comment on his "Iron Bone" Kung Fu. It looks nothing like Dale's videos (in a bad way), and he makes some claims about how his training can heal old people with incredibly weak bones improve their bone strength. My understanding was that if you have osteoporosis or something similar, martial arts of any kind are a really, really bad idea, especially ones that involve hitting hard objects repeatedly.