This was a great read, I really enjoyed it being a fan of both MMA and Pro Wrestling myself. I think Shooto is possibly the longest running MMA promotion in the world originally being founded around a year or 2 before Pancrase.
They started hosting amateur fights in the mid-80's and began hosting professional fights by 1989. For a promotion that started so early, it resembles modern MMA much more than the UFC or Pancrase did years later. Apparently when the Unified Rules were implemented in America and gloves became mandatory, hardcore fans thought the UFC was turning into "Shooto USA." Five more videos now:
Rumina Sato seems almost superhuman for the era he fought in (Or perhaps any era). People went cockshit after Toby Imada and Richard Hale pulled off inverted flying triangles in Bellator a few years back, but Sato was doing that shit in 1995.
Erik Paulson, another fighter far ahead of his time. Shooto's implementation of weight classes really allowed the lighter fighters to flourish back when both the UFC and Pancrase still thought openweight was fair. Here he is fighting Olympic Judo bronze medalist Ben Spijkers.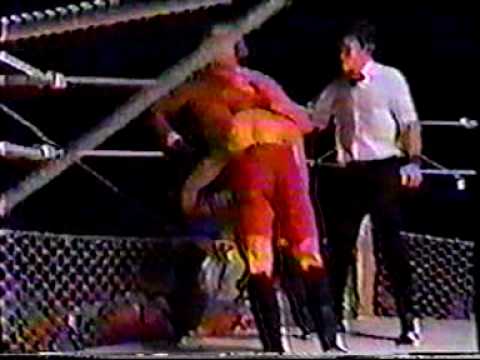 Shooto also hosted Vale Tudo Japan, the events that allowed Rickson Gracie to showcase his skills and Yuki Nakai to showcase his inhumanly erudite balls. True to its name, the event used a Vale Tudo ruleset and was thus a lot more permissive than regular Shooto.
The Lumax Cup also seemed to be a related event. The Inoue brothers, Tsuyoshi Kosaka, and Akihiro Gono got their start there among others.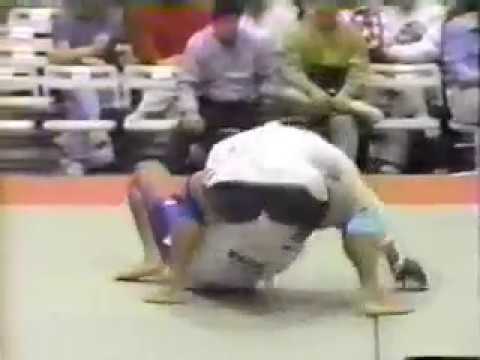 Satoru "Tiger Mask" Sayama was a wrestling ultralegend and the founder of Shooto. He liked to put on demonstrations showing the audience the full arsenal of techniques shoot fighters have at their disposal.