Last Saturday (April 13th) was this year's annual Northwest Kyokushin challenge, in Renton, WA. I think it's a great event, and as usual, I figured I'd share some footage here....namely, the men's heavyweight semi-final, which was a beautiful Kyokushin match. I'll not list the names, but if someone is really interested, I'm sure they can find out who these two are.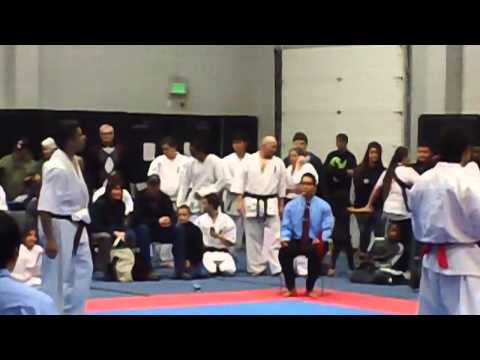 And, also for fun, I'll share a video of me getting beat up by a 19 year old fighter from Mongolia. My 1st fight (a win by decision) can be found on my competitor's page (most recent post):
http://www.bullshido.net/forums/show...68#post2773768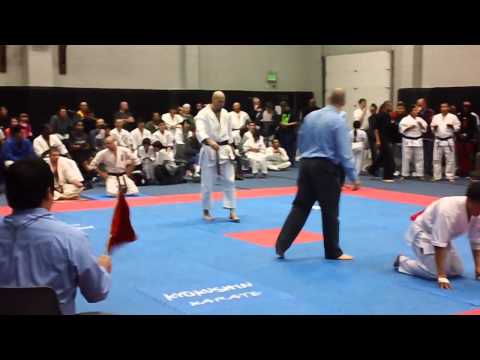 There was a bit of a language barrier between me and this guy's coach, but it seemed that they were on some sort of Mongolian national fighting team. Either way, I cut my weight down under 180 to get into the middleweight bracket (lightest I've been since I was about 20). Looked like this guy was about 10 lbs lighter than I was, but I can tell you that he was STRONG, and if any part of me took him lightly because of his size going in, that was a mistake.
All in all, a good experience.