Wing Chun Vs Karate Blackbelt
So I know the Wing Chun topic has been done to death, but just stumbled across this video after watching the "How to break your arms" thread.
I couldn't find it in a search so I don't think it's been posted yet (if it has sorry about that).
Basically they claim its a Karate blackbelt with some objections about what they are teaching. He then comes out and gets thrown around by the instructor (who sounds out of breath just talking).
I'm no expert on Karate so maybe somebody else could correct me here but this guy hardly seems like a blackbelt. His kicks in the second attack especially just seem unbalanced and sloppy.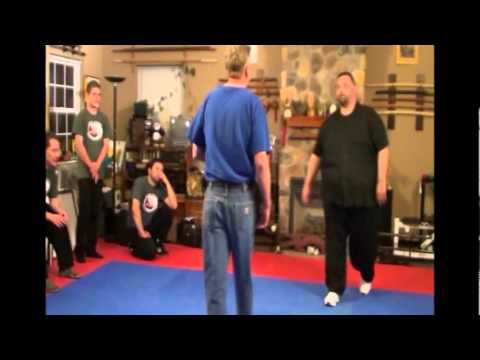 Just thought as they have disable the comments on this one, it's only fair that some discussion is allowed on it. Seems to possibly be a case of stretching the truth a little to make themselves look good.