As I've gone through my martial arts journey I'm still confronted with the same feelings of discernment on whether or not a great deal of martial arts is in fact Bullshido! I've been to many seminars listened to many "masters" and I still struggle with the how much an instructor is saying is genius or complete shit. It really reminds me of the seinfeld scene where George visits a naturopath.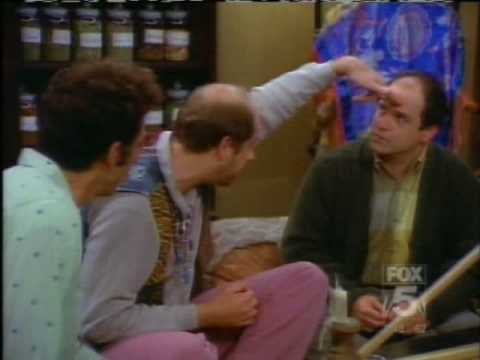 You have Kramer who formally respects the "Dr" (much like any of us deep in a TMA), George the excited and open minded noob (like many in their early stages of learning a MA), and Jerry the skeptic (again another perspective where a martial artist may find themselves). The parallels in this clip to a MA style/instructor is very deep. But there's a point for George (when he turns blue later) when stops going down the rabbit hole.
This may go back to a western vs eastern state of mind, which also continues to wrap me up. I try to be open minded to some eastern philosophies, but can on the surface lack practicality.
A good example is as I continue to study Tai Chi and learn applications derived from the form, they all seem unbelievable as to how much is really condensed into the movement. But then I think, if i analyze myself making toast in the morning I'm sure you could create a number of martial applications...Not to mention it could even have a dagger portion if you count the buttering process.
So while this question is extremely open ended, where do (or have you) made your cut off on what is Bullshido and or did you suffer a "blue faced" moment during the process.