THE BALLAD OF STEVEN SEAGAL THREAD.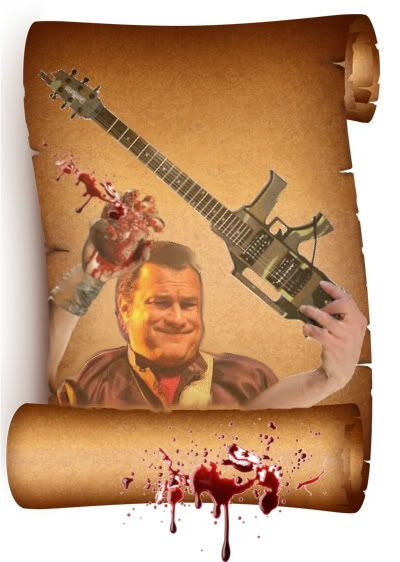 Ok, before starting...we need some groundrules. This thread is for haikus, and not shit else. If you have something to say, say it with this structure.
5 syllables
7 syllables
5 syllables
If you want to comment on another posters haiku, or mock how craptastic the entire thread concept is...your comment should also be a haiku.
...like this:
5 syllables
7 syllables
5 syllables
5 syllables
7 syllables
5 syllables


It's going to be a challenge to contain mean things about the walking cautionary tale that is Seagalilama (or my thread) to 17 syllables, but you can multi-verse it, and you'll be fine...except your dwelling on Steven Seagal haikus, so you're obviously pretty fuckin far from fine.

I have a daytime gig today (Sun), and when I get back (drunk), there should be some fine storytelling, honoring this man who resembles old fat Elvis in appearance only (without all that genius baggage).


I'm going to start it off. It's actually a story....a ninja story.


Ideally, even the setting text for this script, would be in haiku form. I'll go first. (in a new post)
~~~~~~~~~~~~~~~~~~~~~~~~~~~~~
This is a s3rious bisnaz alert. Do not adjust your int3rnets.

The council for int3rnets sanity, along with the auxiliary women's e-ethics and i-accountability commission have deemed this thread to be offensive to...pretty much everything.


Dr. Tool P.P. Bendingstaff of the transnational directorate of counter-trolling has rated this thread DRUNK.
DRUNK
"I think it's safe to eat, there's no blue on it yet"
~~~~~~~~~~~~~~~~~~~~~~~~~~~~~~~~~
~~~~~~~~~~~~~~~~~~~~~~~~~~~~~~~~~
Addendum: [Scene] does not count as a syllable. But that's it.
You can kill or maim him, but it's magic rules, so he can heal from pretty much anything. If he dies, you can bring him back as whatever, and wherever/whenever and continue. It's going to end up with ninjas somehow...I can feel it.