It's been a while since I followed the forums, but spent the last couple weeks catching up. So many people here seem to group Kenpo in with all the silliness of martial arts like Aikido and TKD! When did this become the cool thing to do?
Anyone who knows about REAL Kenpo, knows that just because it's not a sport martial art, doesn't mean it's not effective. Kenpo imo is the #1 Self Defense applicable style, due to it's focus on standup striking, and adherence to proper body mechanics in it's flow of strikes.
Here's a great video that displays the Kenpo Self Defense method.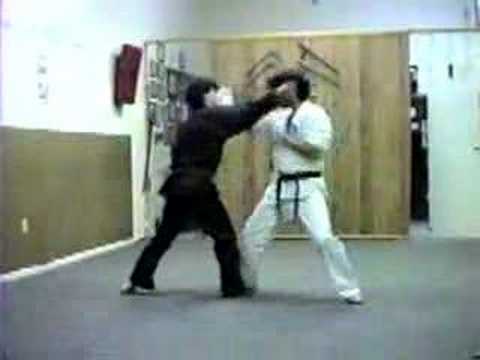 Notice, how he always STRIKES when in a clinch-style situation, giving him a clear advantage over a Jiu-Jitsu stylist who simply attempts to grapple, limiting his tool-set in half. There is nothing wrong with the Jiu-Jitsu technique, and I rely on it as a strong grappling foundation, but for self defense there are just better options imo.
Anyway, hope, this clears up a lot of the BS I've been seeing going unchecked lately >.>