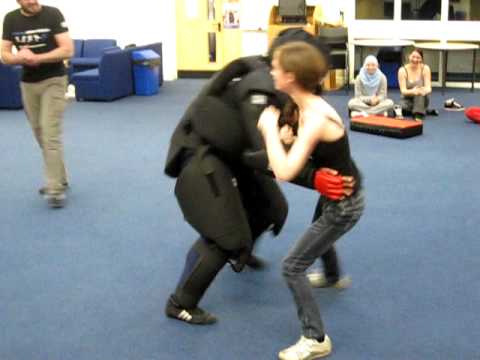 Not only is this absolutely horrid training, it's also thoroughly unethical.
The young ladies attending this seminar probably now believe that they can defend themselves against a committed attacker wielding a knife. Also, they're still LARPing despite the heavy padding the instructor is wearing. The defender clearly doesn't have the size, strength or leverage to be able to hurt her instructor at all, pads or no.
Seriously.
Nick Maison is from Krav Maga Global in London. Feel free to lodge a torrent of complaints against him.