I've been getting a lot of PM and post questions on what my sigpic is.
I totally found it on my own and thus I am the original owner of that pic on bullshido.
Its a picture of a Korean politician pissed off about something. If you watch the longer clip, he also attempts another throw and fails at it, which is funny because he pulled off a much more difficult throw.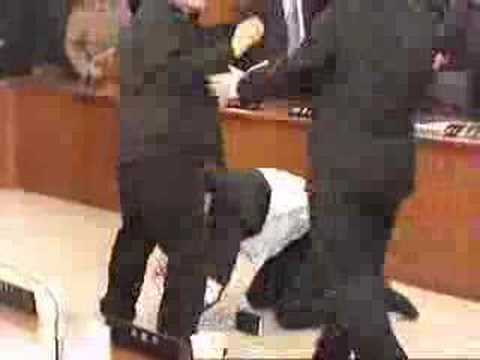 I'm full of shit, I got that picture off of Sirc's facebook.