....and I lost in the first round. (I'm the guy on the right)
Actually, I don't feel too bad. I've only been doing KK for about 5 and a half months. I ended up bracketed against a guy who's fought in, and from what I understand, won quite a few tournaments.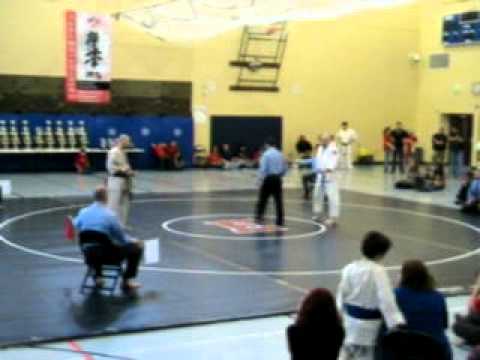 Basically, he scored two Waza Aris, thus beating me. My leg is pretty messed up this morning...but so is his. He ended up going to the heavyweight final match, and lost. He had to fight switch stance after me, for the most part, because I hurt his leg. All in all, it was a great experience. As much as it's improved in the last couple months, I still need to work on my cardio, big time.
And now I take a second beating.....