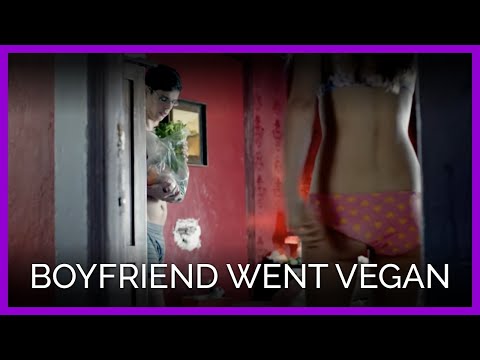 Let's get this out of the way first: Vegetarians, you're ok. A little weird (because meat rules), but ok. You're the nice Muslim family living down the street; the husband is an IT manager and the wife volunteers her time at the public library.
Vegans, however, are
these assholes
, ie. Fundamentalists. People who put their ideology above practical concerns, faith over reason, belief over evidence.
What evidence, you say?
How about the
vegan French couple who killed their child
by not ensuring it had a normal diet?
How about the fact that Veganism literally
makes people stupid
? Don't believe that article? How about the fact that Vegan fighter Mac Danzig is dumb enough to accept sponsorship from a fight gear company that sells shirts proclaiming "The Fourth Reich Has Begun"?
We don't use the word "retard" lightly. Ok, sometimes we do, but not in this article. Because, in this case, the non-pejorative meaning of the word is directly applicable. If it were not for humans eating meat, specifically cooked animal flesh
, our brains would not have developed
to the point where we could start making freeways and breakfast cereals and digital video cameras capable of recording two females and their adventures with a cup.
Hey PETA, bet you think you'd have gotten away with your bullshit, if it weren't for those meddling Anthropologists!
All in all, veganism is flat-out retarded; Simple Jack retarded. More accurately, living in trees and flinging shit, retarded.