After the latest poster meltdown, still ongoing, I decided to look at facebook. People started posting these terrible short haired pictures of Beyonce:
So, I gooled to see if there were more and this one popped up:
Now, I clicked the link because someone posted about the reptilian doppelgangers in this sub-forum. What made this thread hilarious was pictures like these:
http://doppels.proboards.com/thread/269/beyonce
[img]/img]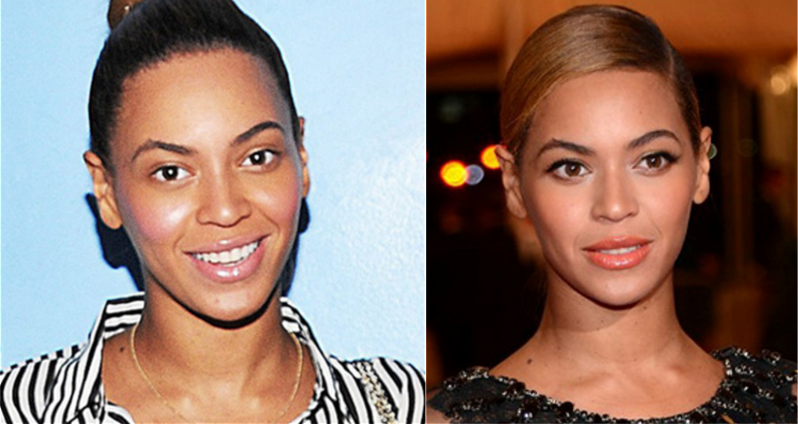 Not only did the neck change lengths, but the face and eyes are shaped differently.
Then comments like:
Artemis, I've always wondered, can clones reproduce naturally? or whatever Feyonce is? If they have to fake pregnancies (Katie holmes comes to mind here) is it because they have trouble getting/staying pregnant?
I dont think she'll have twins, she didnt say anything about having a gemelar pregnancy. Whatever "she" means in the context. Surrogate mother more exactly or the baby could even be stolen. Its not impossible, remember. And even if there's a surrogate mother, Feyonce didnt play any role in conceiving that child for the simple reason that she's a clone or what the hell she is, therefore she was unable to. So only JAY-Z "contributed" - also if he did - and some other woman. If the baby will have a lighter skin, then its all clear. If JAY-Z provided "the stuff" for it, lets hope the baby will be a boy so he would take after his "mother". LOL, what if the child would really be white - see Jacko's case?
I'm thinking that Beyonce was indeed replaced or cloned before fame.

Think about this, she was the stand out from a group called "Destiny's Child", not children, but child. As if Beyonce was "chosen" the child of her "destiny" to be big superstar Sasha Fierce.

Though it was a video on YouTube, someone suggested that one of her videos showed the death of Beyonce in a flaming car accident and out of it came Sasha Fierce. Supposedly an "alter ego", methinks an "in-your-face" way of flashing her replacement.

In yet another You Tube comparing Obama to an Egyptian Pharaoh, and another image that was supposed to be Michelle Obama's ancient origin, looked more like Beyonce. It also showed an Egyptian statue that looks like MIchael Jackson...which suggested that these "stars" are clones of ancient Egyptians....Beyonce may just be one of those....
Can't be light, make up, hair extensions, clothing or any of the myriad of rational reasons. It is all about CLONES.