Reading all the illnesses can be scary, but really these are kind of the rarity. If you're going to get sick, its not usually going to be one of those rare diseases no one hears about, its just going to be from a more successful bacteria, like ordinary salmonella or regular old Noro virus (etc). These pass in a day or two. I look at it like, well,
Unlucky
.
Originally posted by Ming loyalist
Hah! Time will tell.
Originally posted by Res Judicata
The regular dishes seem reasonably priced for NYC. Can you tell me if their wagyu is worth 200$?
Not on sushi, but we go to Kobe once in a while and they have this famous steak that's good. Its different to both American steak in both cut portion and fat content, etc. For Japanese beef the fat 'marbelization'(?) is important.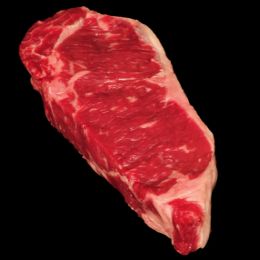 (not pics of the steak in question, but of what I mean.)
Originally posted by jwilde
1. Dude, where did you eat that? Is it good sushi? What's in it? What makes it so good? what kind of restaurant made it? etc..
2. "sushi is something the Japanese got from the Chinese means of preserving raw fish in vinegar rice."
You keep saying that, like they are the same thing and it makes a difference to the sushi you eat today. However, why not, say Indonesian fermented fish culture? why not of the Yup'ik? And if we're going to do a superficial timeline to establish authenticity why not south eastern asia in general? Many cultures have traditional fermented fish dishes that bear a similarity to early namezushi, which comes from rice culture and that fermentation is one of the oldest processes used for preserving food. However, this is different from the 'got there first' idea you brought up.