APB Reloaded.
This is hilarious chaos.
Steam network.
Free to play.
It's like multi-player Grand Theft Auto game with cops and robbers! Loving it! I've been playing this almost non-stop in my waking hours this weekend. The chaos is hilarious especially when several different groups all end up fighting in the same area. One time I remember fighting it out under an overpass, then a car chase comes flying down the bridge
Official trailers are pretty weak so initially I didn't try the game but very glad I did.
Character making is pretty good. You can spend a long time there, as well as items you get as rewards so everyone looks different. Also if you want to change your hair or your face or body you can do that any time with cash you earn in-game.
Car customization is something you can spend a lot of time as well, lots of symbols and cars become unlocked as you progress through the game. One really doesn't need to go into the cash shop or become a subscriber.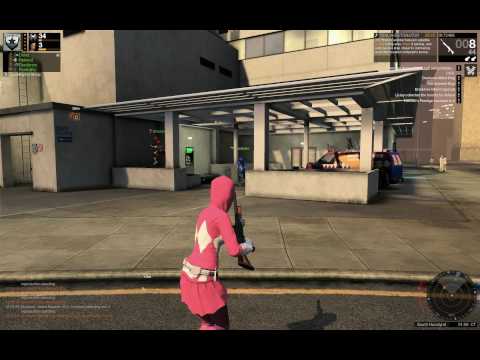 Join me! I'm on Eastern North America server, good guys side. You get two characters so you can play both good and bad on the same server.